Personalised Pyjamas for Brides, Hens & Celebrations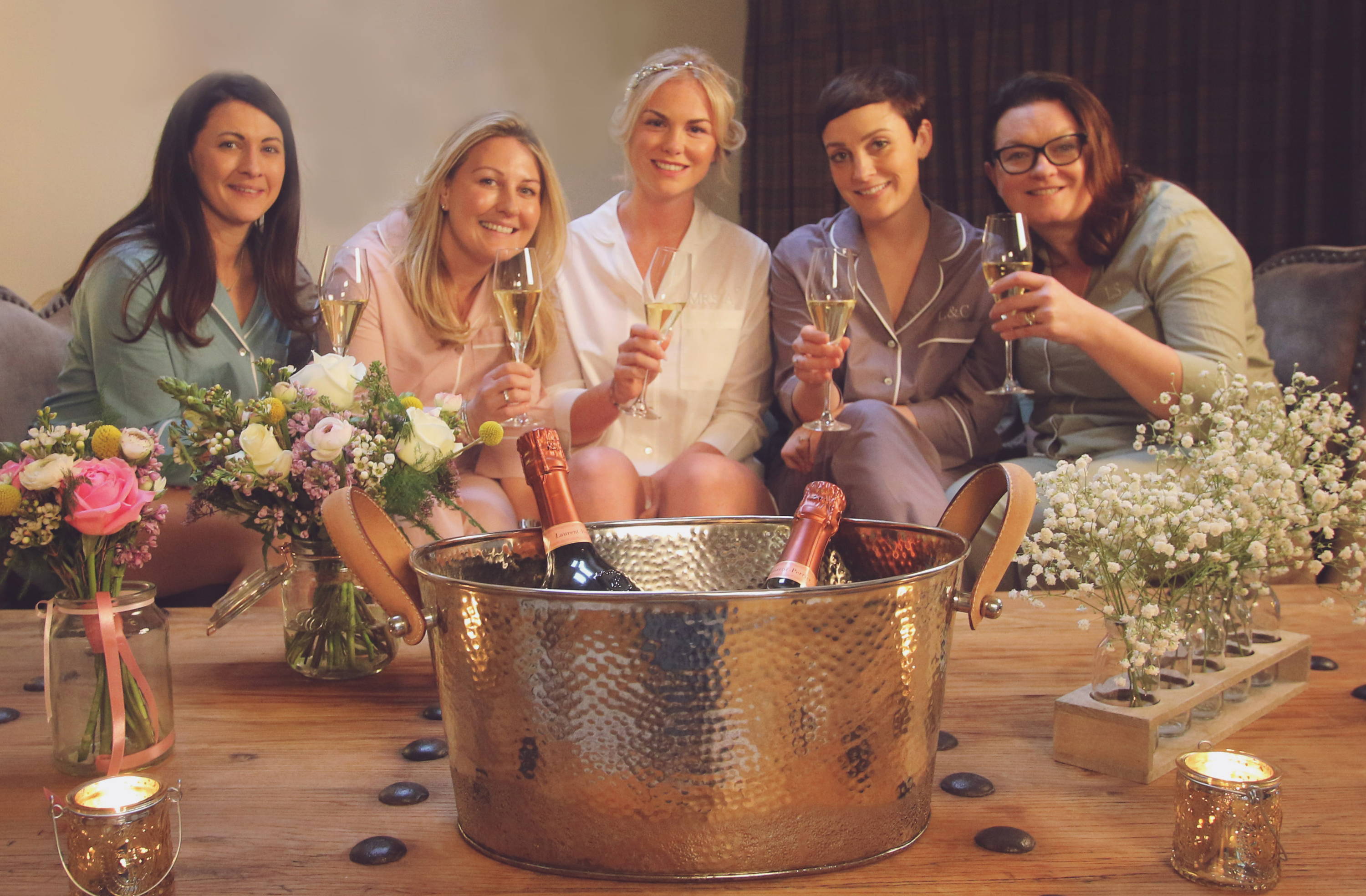 Do you want your wedding morning to be beautifully co-ordinated? Do you want your hen celebration to be the most Instagrammable this year? Do you want your birthday weekend away to be picture-perfect? If there's a group of you wanting matching or mix-and-matchy personalised PJ's, then we can help!  
---
Picture Perfect Moments
Your group can dress in the same shade or you can mix and match your favourite colours and our button-down tops and tie-front robes mean hairstyles stay intact and there are no makeup smudges.
Choose from eight gorgeous colours: Blossom, Sable, Seafoam, Rose, Cloud, Dusk, Sage & Midnight, and personalise with each guest's initials. There's our Limited-Edition Elephant-Print too.
Not only are they wonderful at your occasion itself, they are a long lasting and very usable memento in the days and years after. If you're looking for something extra special - matching pyjamas for a huge group, special embroidery, or anything else, then just get in touch - we'll be happy to help.   
Click Here To Shop Our Full Collection of Personalised Pyjamas