Sleep Wellness with Emily Lavinia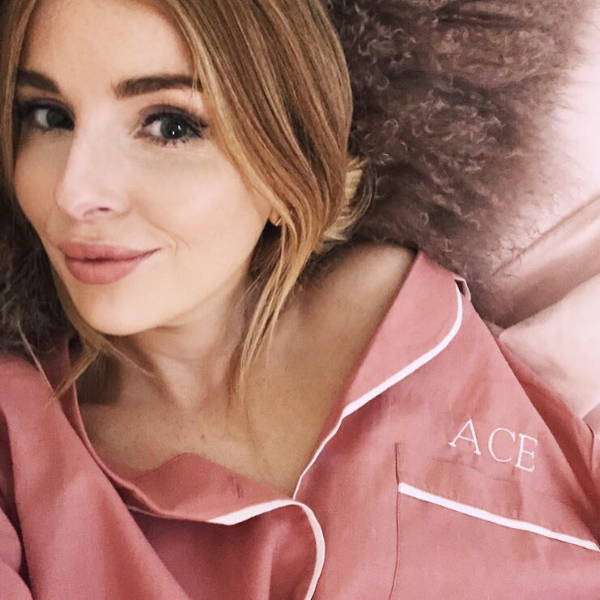 This week, we've been grinning with joy reading our lovely blog post mention from Emily Lavinia, the Ace and Boogie blogger, in her most recent post on sleep wellness.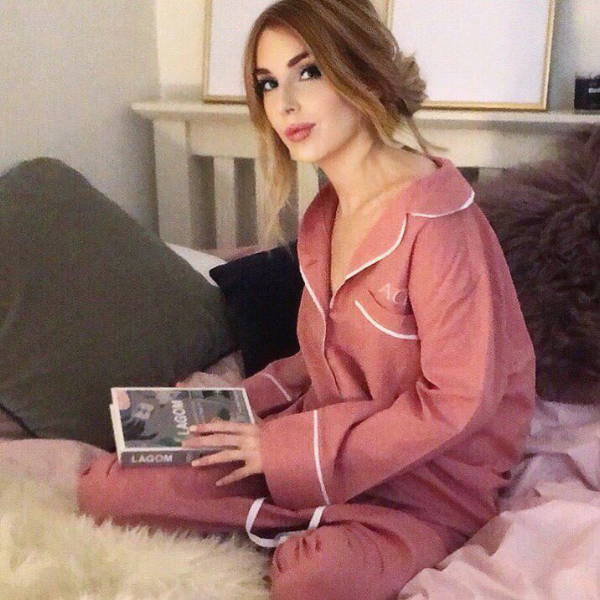 on wellness, the ace and boogie blogger says:
"The concept of 'wellness' is a pretty broad one by all accounts. I've tried all kinds of things in an attempt to glow as hard as G-Paltrow, gooping up my life to the extreme in the name of beauty and wellness blogging. Some things of course, have failed to leave me feeling any healthier, happier or more zen than before but others have been truly life changing."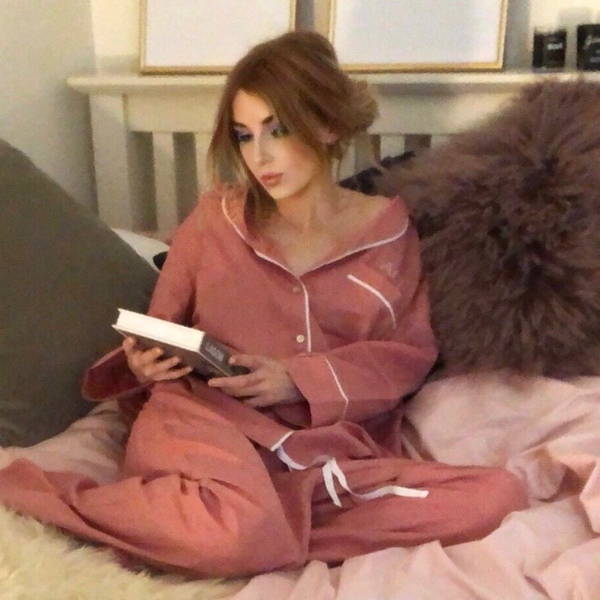 "You might think practicing wellness while you sleep sounds impossible. I was certainly a little sceptical about it but as the nights are growing longer, colder and the daylight hours are dwindling, my sleeping patterns have been all over the shop and I've been feeling way more tired than I'd like. What's more, I've always struggled with Seasonal Affective Disorder so the onset of autumn has seen my mood drop."
on what you wear to bed, she says:
"Believe it or not, what you wear to bed and what you sleep on can affect how well you feel too. I've always been a big fan of natural breathable fabrics, or nothing at all. Avoiding synthetic materials means your body will be more capable of regulating its temperature so you can sleep deeper and avoid waking up groggy and stressed out in the middle of the night. If I'm rocking pyjamas I absolutely love Look & Cover for 100% cotton pieces in gorgeous colours – see them on my Instagram. I'm also a sucker for anything with a cute little monogram because that's just the kind of girl I am."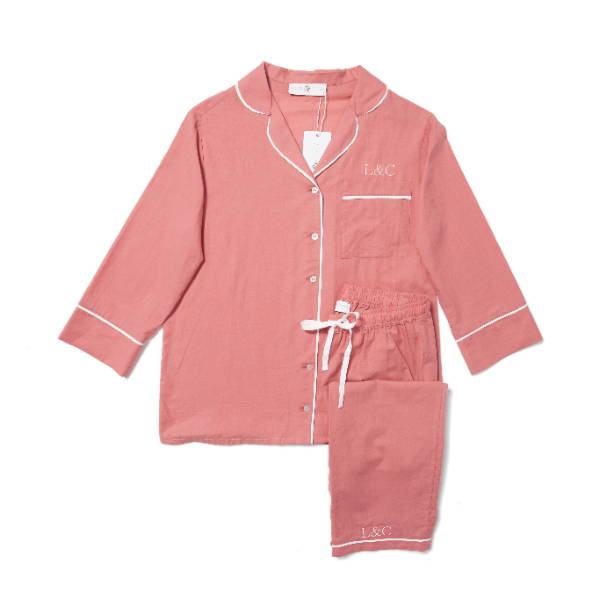 Emily chose our dusky pink pyjama set
We're absolutely delighted that Emily loves her new Look & Cover pyjamas and we couldn't agree more that choosing the right materials to go to bed in has a profound effect on our sleep. Have a read of her full blogpost here.